Boring in Sydney, Newcastle & Wollongong
As an industry leader in Boring, Piling and Drilling services for over 50 years, Robar Boring Contractors Pty Ltd (Robar Boring) is a reputable and established Boring, Piling and Drilling company located in Western Sydney.
We stand by our reputation that has been built upon reliability, great service, expertise and honesty.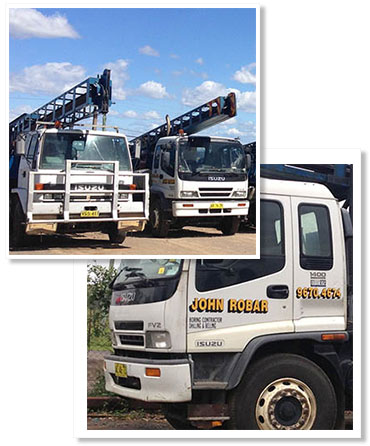 Robar Boring brings significant experience and expertise in:
Foundation drilling / bored piles
Piling contracting
Rock socketing
Rock drilling
Shoring
Belling
Difficult sites and restricted headroom
Robar Boring Contractors
The Robar Difference

DRILLING SOLUTIONS
We provide exceptional drilling, piling and boring solutions for all rock and soil types. Our bored piling solutions can create an unbreakable foundation for any project.

QUALITY WORKMANSHIP
Each project is completed to the highest standard, utilising the best quality equipment operated by highly-qualified and skilled drilling and piling contractors.

OH & S FOCUSED
With a comprehensive Occupational Health and Safety (OH&S) plan in place, Robar Boring undertakes each and every project with a "Safety First" approach.

CLIENT SATISFACTION
Established in 1969, Robar Boring understands the importance of customer satisfaction. We build lasting relationships with clients and believe this is the key to our business.
Ensuring each piling project runs smoothly.